Lian-Li UNI FAN P28 120MM – Triple Fan Pack
EFFORTLESS INSTALLATION
The UNI FAN P28 features an interlocking system to connect up to 6 fans in two clusters to one fan pin array on your motherboard, making fan installation and cable management especially easy.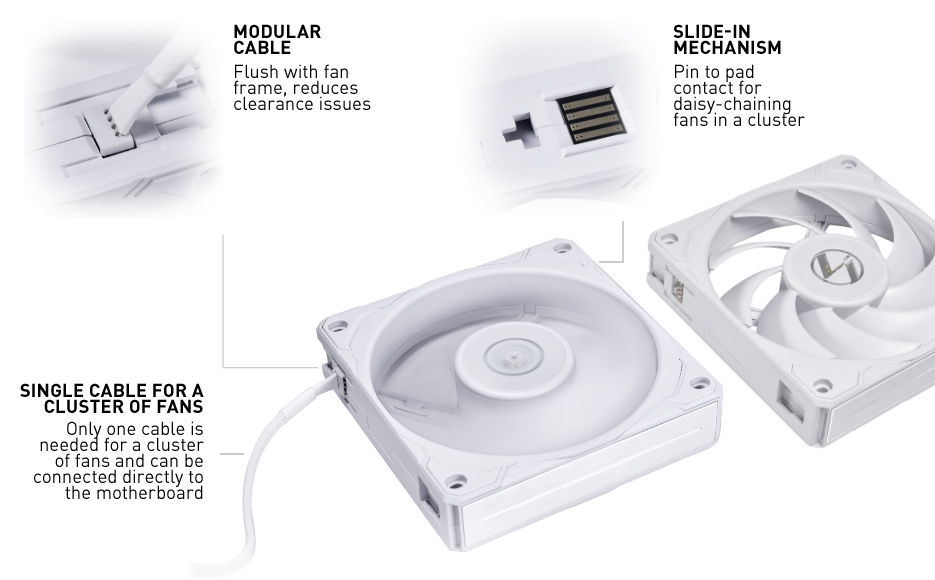 INCREASED THICKNESS FOR MORE PERFORMANCE
The UNI FAN P28 is a high-performance fan designed for optimal cooling. It has a 28mm thick frame that helps to deliver more airflow and static pressure.
The fan also features indented screw holes that are compatible with 25mm fan screws for easy installation.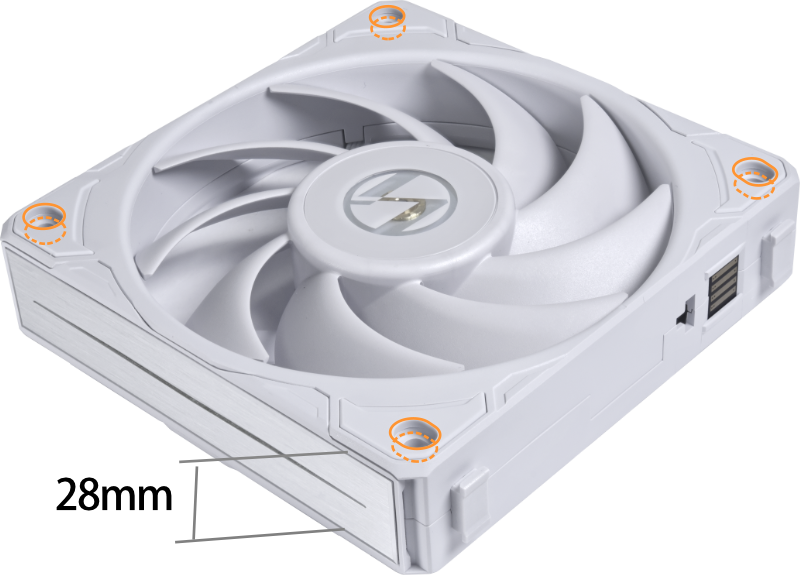 Note: An optional 33.8mm long screw set is provided for those who need to mount the UNI FAN P28 through a fan bracket used in a push-pull rad/cooler configuration.
STURDY FAN BLADE – LCP MATERIAL
The UNI FAN P28 fan blade is made of liquid-crystal polymer (LCP), a strong material that reduces vibration and allows the fan to run at high speed without compromising stability.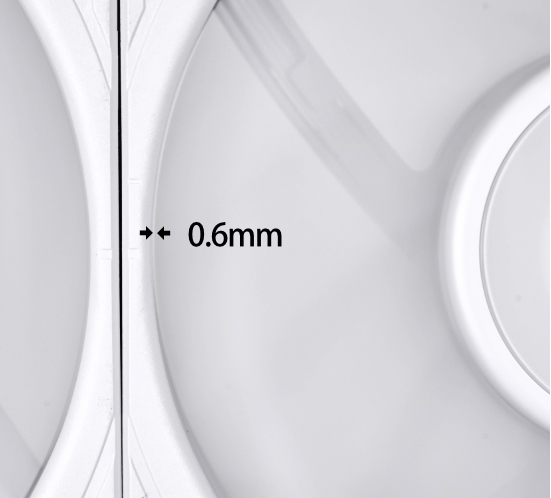 LONG RUNNING MOTOR